Thank you very much for checking out my music page.! Here is my Story...
IMELDA KEHOE – like most creative souls - is a complex configuration of universal emotions and unique experiences. She is currently recording her 3rd Studio Album. 
While claiming a place for herself in the world of contemporary folk, the orbit of Imelda's musical taste follows a path that winds itself through elements of jazz, blues, and soul too. Currently shaping her third long-player into existence and readiness for the world, Imelda's adventurous sonic spirit can be traced back to the early influence of her father's record collection, and names like Nat King Cole, Buddy Holly, Simon and Garfunkel, the Beach Boys, and the Mamas and Papas. All are artists of iconic standing, whose very artistry set them apart from 'the crowd', rather than simply seeing them blend into it. 
Her parents, undoubtedly a dreaming pair, became a blueprint of sorts for how to chase your dreams with a singular vision. By the time Imelda left school, her family had moved house ten times as a consequence of her parents' passion for rebuilding and renovating old properties, a joy they still pursue to this day. For Imelda, it was an adventure. It was a reason to explore. It was permission to find her own way and that freedom to choose her own path have combined to help Imelda chart her own course for her life in music. 
Imelda trained as a nurse in Leeds, working in inner city A&E and Intensive Care departments. It was during this period that the songwriter side of her personality began to emerge, with her hospital experiences proving influential in her song writing style. Then, as now, the human side of every story is the heartbeat of every song.
A first – and momentous – way marker on that journey was reached in 2018 with the release of Imelda's debut album, How To Be A Human, a collaboration with singer/songwriter Michael Egan, a man Imelda affectionately refers to as a "Wexford music legend". Imelda's second Album Blue Sky baby released in 2021 with UK Record Label Thoroughbred Music.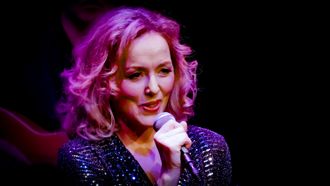 Reviews
"

Beautiful, heartbreaking pop inspired songs that trip along and pull you in to their melodies and chord structures that are reminiscent of Paul Weller's Butterfly Collector or English Rose  " - Billy Roche, Songwriter, Playwright, Actor  
— Danielle Holian [Pure M]
"

You don't need bells and whistles with a voice so honest and songs so beautifully classic in their arrangement. This album really did stop me in my tracks, and I am thankful for it." - Bobby Green [musician.ie]
— musician.ie
"

Imelda Kehoe is that rare thing: a singer of remarkable subtlety and emotional resonance who also writes songs that act as touchstones everyone can grasp. Her voice is of the folk tradition but it also brings a freshness and vitality that is both exciting, compelling and all her own. Imelda's songs are distinctive, delicate powerhouses: leaping genres effortlessly, they often embrace unusual time signatures and challenging melodic structures, while managing to appear deceptively simple. She is something very special" - Shane Dunphy, Writer, Musician, Journalist